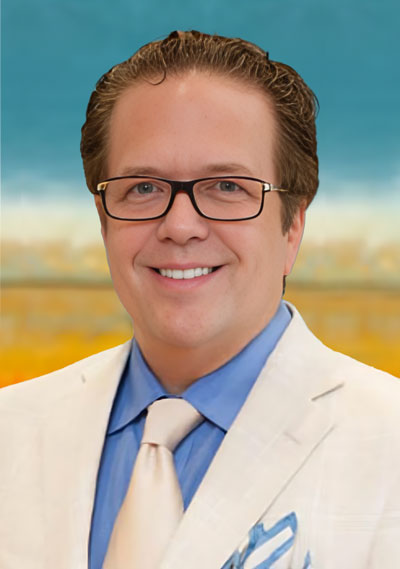 Robert David Ball, D.O., M.S.
CEO - Southwest Florida Pain Center
Dr. Robert "David" Ball is a Fellowship Trained Interventional Pain Management Physician with special clinical interests in Neuromodulation including Spinal Cord stimulation and Dorsal Root Ganglion stimulation as well as minimally invasive spinal decompression techniques for patients suffering from low back and leg pain as a result of spinal stenosis. Dr. Ball is a specialist and faculty instructor for the Intracept Procedure to treat low back pain due to degenerative disc disease and vertebrogenic pain. He is a native of North Carolina and received his Bachelor of Arts in Biology with minors in Chemistry, Spanish, and Sustainable Development from Appalachian State University in Boone, North Carolina. During his undergraduate years, Dr. Ball was able to gain international experience volunteering in rural areas of Latin America. He then earned a Master of Science Degree in Biomedical Sciences at Barry University in Miami Shores, Florida.
Having fell in love with the Florida weather and outdoor lifestyle, Dr. Ball remained in Florida and earned his Doctorate of Osteopathic Medicine at Nova Southeastern University in Ft. Lauderdale, Florida. During his medical school years, Dr. Ball was selected to be an instructor in the anatomy department assisting in the training of physician assistant students. He then went on to complete a Traditional Rotating internship at NSUCOM/Tenet Health System – Palmetto General Hospital in Hialeah-Miami, Florida. Embarking upon a specialty residency in Anesthesiology, Dr. Ball attended the State University of New York, Upstate Medical University, in Syracuse, New York, where he served with distinction as evidenced by his selection by the faculty to be the Chief Resident of his residency class. He was also voted Resident of the Year by the Anesthesiology Faculty and awarded the Senior Presentation Award. During his residency, Dr. Ball completed Obstetric and Gynecologic Anesthesiology training in the Department of Anesthesiology at Brigham and Women's Hospital, Harvard Medical School, Boston, Massachusetts. After completion of residency in 2009, Dr. Ball was awarded a highly competitive Pain Management Fellowship position at the State University of New York, Upstate Medical University, Syracuse, New York. Currently, Dr. Ball continues his passion for innovation, compassionate care, as well as education. He serves as a consultant and physician instructor for leading companies involved in the field of Neuromodulation - teaching other physicians the latest in surgical techniques and patient care. He has presented at multiple national meetings and taught physicians from all over the country. Dr. Ball is a participating member of multiple professional organizations dedicated to the advancement of the field of Interventional Pain Management including the American Interventional Headache Society, American Society of Regional Anesthesia and Pain Medicine, American Society of Anesthesiologists, North American Neuromodulation Society, and the Spine Intervention Society. Dr. Ball is Board-Certified by the American Osteopathic Board of Anesthesiology. Dr. Ball is also a Medidata Certified Professional.
Dr. Ball is an Intracept Procedure Specialist. Intracept is for chronic low back pain. To learn more about this procedure [CLICK HERE].